Nappy Unit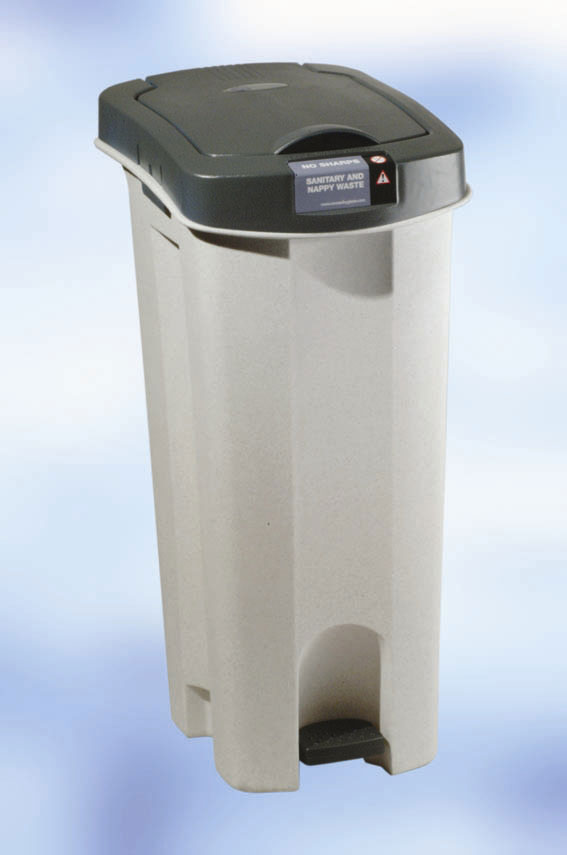 A nappy disposal unit is an essential facility in any baby change area and provides a safe and hygienic method of disposal for soiled nappies and incontinence waste. Cannon Hygiene provides products that are suitable for baby rooms and are safe, strong and easy to wipe clean.
Full unit exchange service - fresh, clean unit replaced for used unit every time.
Exclusive Activap™ germicide - unit contains our unique, environmentally friendly germicide certified against Hep B + C and HIV to render waste harmless.
Unique and modern design.
A foam gasket is fixed around the lid to ensure that vapours are kept inside.
Integral foot pedal, ensuring a 'no touch' facility when depositing the waste into the unit.
Unit supplied with a tiger bag inside.
Braille instructions imbedded in the lid meaning - 'Lift here to open'.
Option to lock the lid to the base for added security.
Identification labels stating what should and should not be deposited in the unit e.g. No Sharps.




Hand and Infant Changing Table Sanitiser

Solution to clean and freshen hands and Infant Changing Tables without the need for water.
Dries quickly - Ideal for any working environment.
Kills 99% of most common germs and bacteria - eliminates the risk of cross contamination.
Compact and discreet.
Hygienic dispenser - Liquid is kept safe inside a hermetic (sealed) pouch & dispensing lever is made with Polygiene® antibacterial technology that starts to kill microbes instantly on contact and breaks the transmission path of diseases.




Infant Changing Table

Safety
Specially shaped smooth table ends
No exposed hinges
Controlled lowering
Tamper proof safety straps

Hygiene
Sealed hinges
All in one 100% foam filled moulding - no seams, easily cleaned
Additional Hand/Infant Changing Table Sanitiser, keeps the facility clean and pleasant.

Horizonal Dimensions
Height: 600mm
Width: 760mm
Depth: 184mm