Vending Machines
The Cannon Hygiene range of vending machines are durable and robust with a steel outer casing.
They dispense brand leading products for both male and female washrooms and there is a vending machine suitable for infant care. Our Certified Hygiene Technicians will ensure the vendors are always fully stocked as part of our managed service programme. Customers also have the option of self filling the vendors.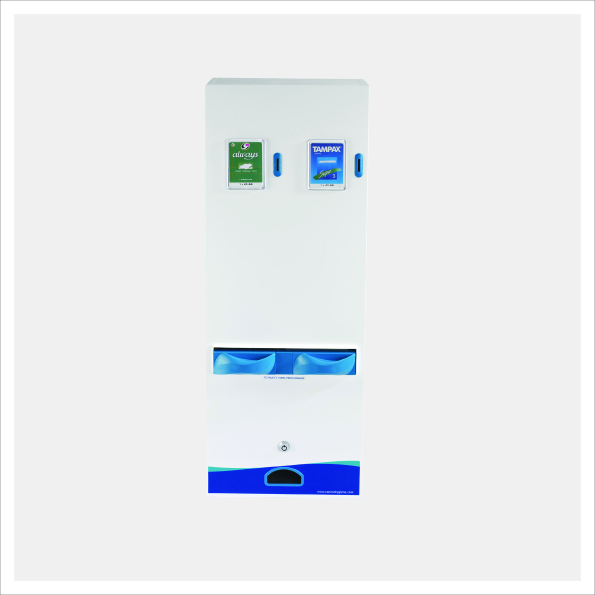 2 Column Vending Machine
2 Column Vending Machine.
Robust, durable steel casing.
Coin reject option.
Dispenses brand leading products.