Washroom Management
An ideal solution to manage and audit your cleaning regime accurately and efficiently.
Take control of your washroom cleaning regime and present a highly professional and caring image to your clients. Programmable to your exact needs our facilities monitor software provides guidance on cleaning schedules and also management information to allow effective supervision of your washroom. Data is easily downloadable. They are stylish and compliment any washroom  - available in white or metallic.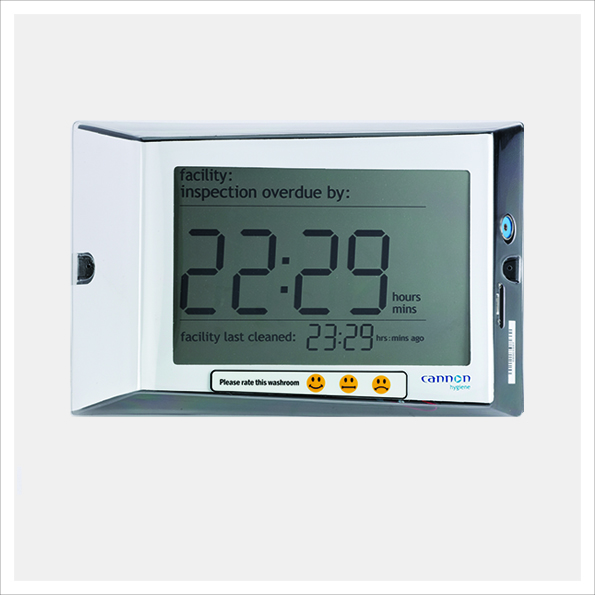 Washroom Monitor
Improved business image and customer confidence. 
Large LCD - maximises the visibility of information for the facilities user. 
Unique i-button - enables the attendant to login/out and change the display before and after cleaning. 
Memory - stores login/out information for up to 6 weeks. 
Management software - downloaded from the Cannon USB stick. The software is user friendly, allowing you to audit all downloaded data efficiently. An Instruction leaflet is provided. 
Flexible counter - information can be shown in hours and minutes and set according to the customers requirements. 
Stylish - available in white or metallic to compliment any décor.